OFFFENCE was a collective pursuit of initiating and developing an autonomous educational program, which actively questions established systems of institutional learning.The main goal was to learn collectively — in dialogue with each other, and contextually — in dialogue with our surroundings.

We wanted to create an education where:
– our personal and professional development is directly informed by a real-world context
– we take administration, management, and creative direction into our own hands
– we give ourselves the choice to teach and learn from each other

The program took place in Matera, from September 2018 until January 2019.

After our time in Italy, we collected all our findings, summarized our experience, and made some of our tools available in a zine, published by Grand Opening. It's available in various bookstores in Amsterdam, includingAtheneum, Mendo, and BoekieWoekie.

With this project I want to emphasize on the aquired qualities of collective working, adminstration & organisation, ability to self-assess and be in charge of ones own learning, listening & reacting, creating a community based on shared values, and the ability to take responsibility.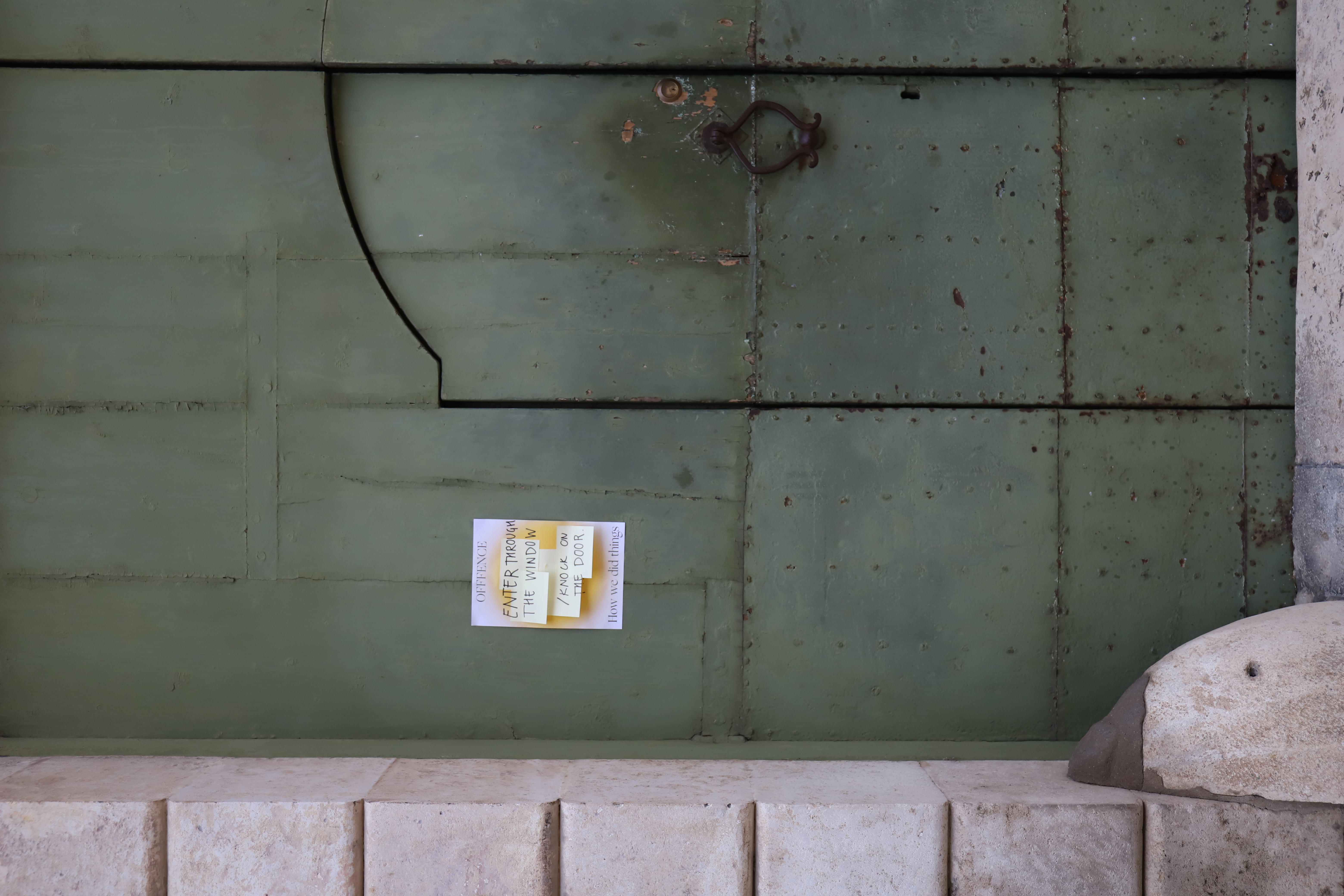 site visits, analysing and sensing the new surroundings, workshop by
Marjolijn Boterenbrood
collective working sessions with external
participants
final exhibition in Ex Ospedale San Rocco
the manifesto is a tool with which the values of our education were declared. ever since writing the first one (above) to propose this minor course to the educational board of the Design Academy Eindhoven, these values have evolved drastically.
collective meetings and workshops
images:
Lucas de Ruiter
, Charlie Flotho, Hannah Segerkrantz
visuals:
Karl Moubarak
,
Dominik Vrabič Dežman
©
OFFFENCE Collective,
2018