A floating shelter, assembled as a temporary space to practice woodworking on scale 1:1.

It is designed to be entered by diving through a hole in its floor – emphasising the transition between wet and dry, outside and inside. Its semi-open structure allows an intimate experience whilst staying in close relation to the natural surroundings.

Built from beech, poplar plywood and birch-eye maple veneer.

In collaboration with Charlíe Flotho.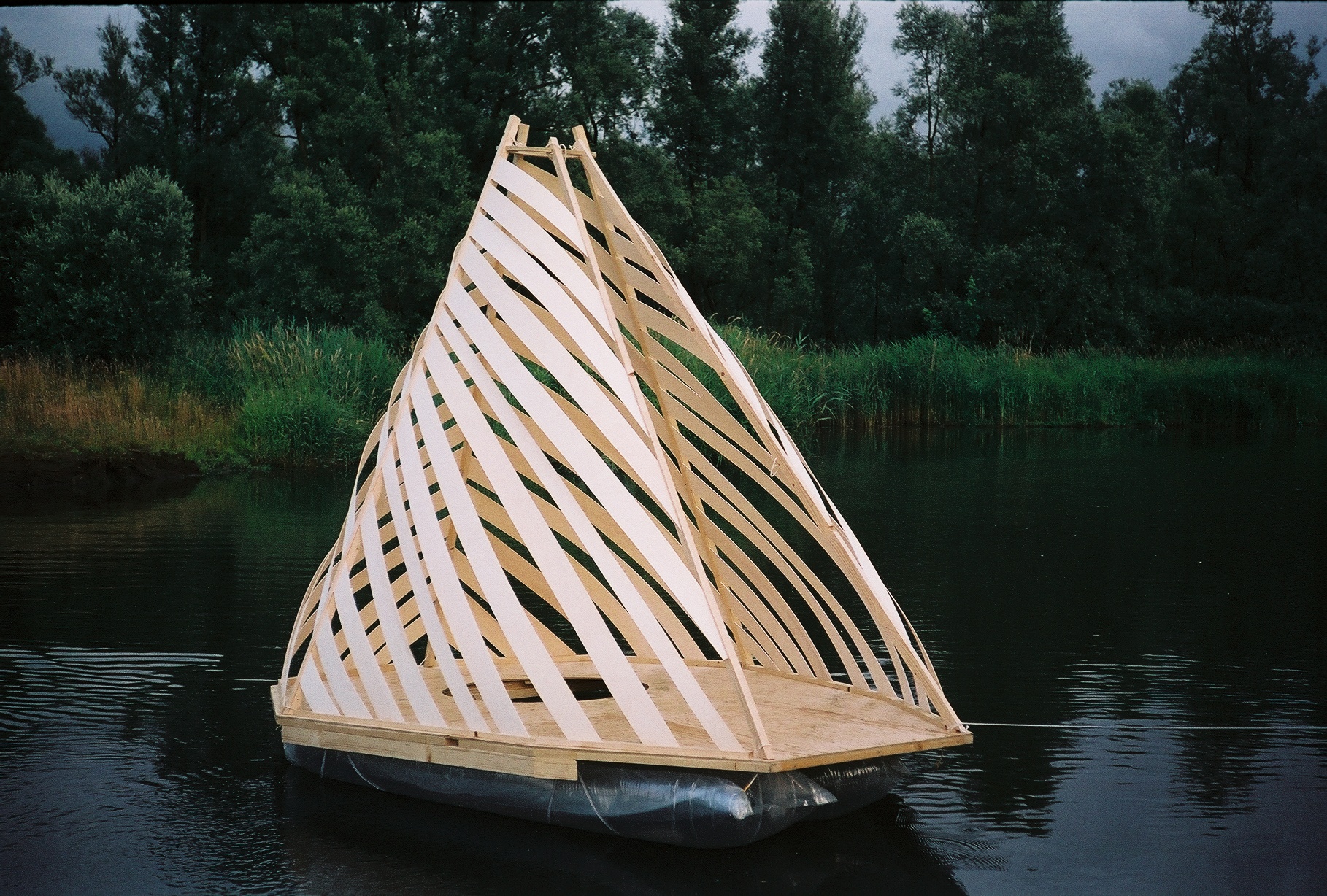 images: Charlíe Flotho, Hannah Segerkrantz
© 2018