Based on observations of the usage and ownership of public space around the front door in small Italian towns, a thorough research was carried out to deconstruct the meaning of the inside-outside spaces and understand how locals sense its social dynamics. In focus –– the vicinato, a common typological element in the Sassi (old town of Matera), combining multiple households into one community.

As a continuation of the research, a speculative memorial was created –– a possible space to experience the feeling
of moving in a vicinato –– where the inside space can be confused with the outside, as can be the boarders of communal and personal spaces.

A socio-spatial research carried out in Matera, Italy.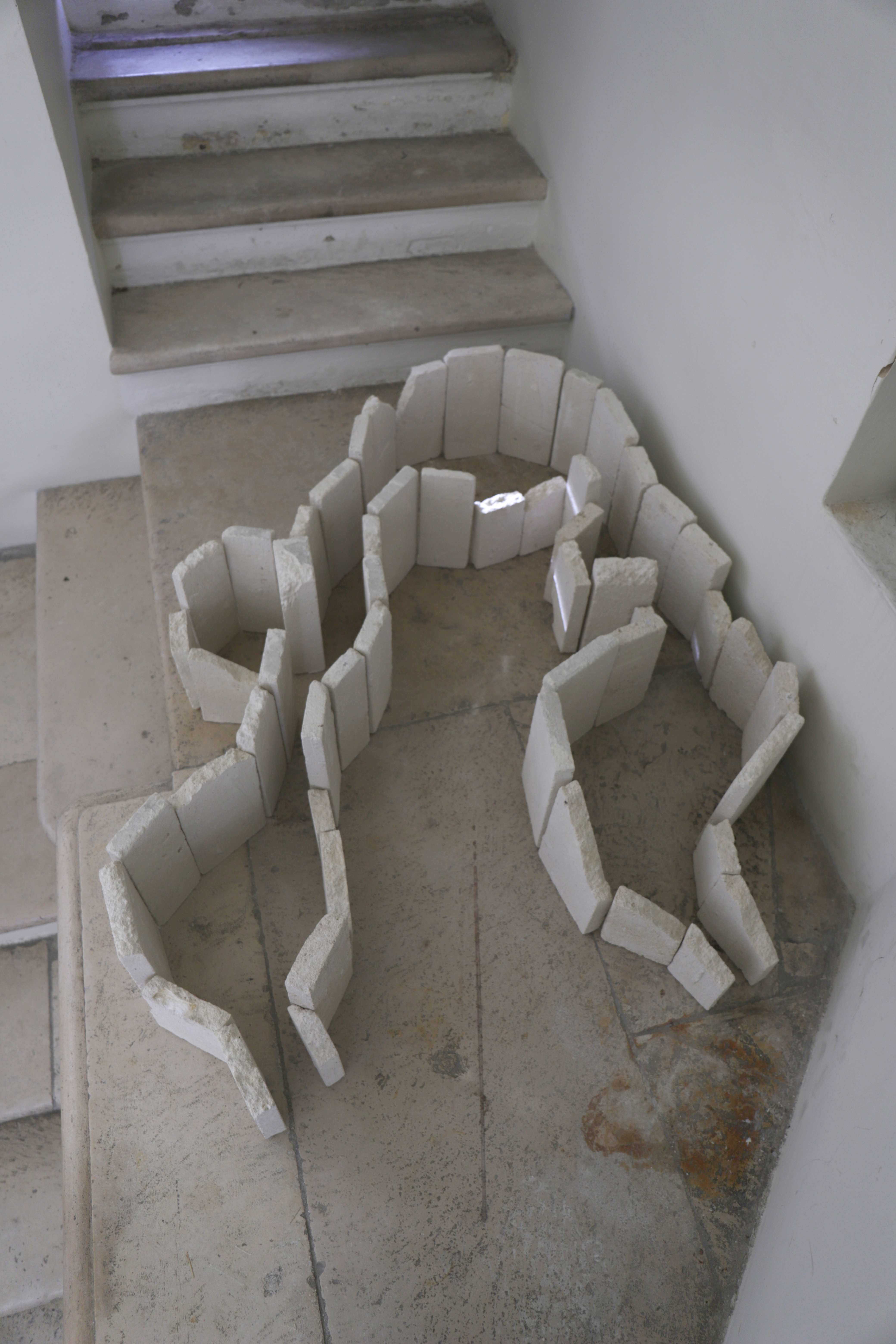 © Hannah Segerkrantz 2019
The memorial is composed out of tufo blocks, placed next to each other with gaps in them, in order to emphasize the feeling of being inside and outside simultaneously. The curved hallways play with the curiosity of the visitor, and the privacy - non privacy of former inhabitants.